Set Your Child's Sights on Success
From the moment your child opens their eyes, they discover vast amounts of visual information. Your child's eyes grow and change rapidly, especially during their first 6 years. Like learning to crawl or pick up objects, your child's vision develops in stages, from identifying shapes to following moving objects.
Determining how their vision development is progressing is essential for protecting their lifelong health and success. As 80% of learning is visual, detecting and treating vision problems early offers them their best chance.
According to the Centers for Disease Control and Prevention (CDC), only 39% of preschool children have their vision tested. Yet, comprehensive eye exams are crucial for diagnosing and treating eye conditions and diseases. School screenings miss up to 75% of vision problems. Regular eye exams ensure they don't miss out on professional eye care.
Contact Santa Cruz Optometric Center today to schedule a children's eye exam.
When to Schedule a Children's Eye Exam
During a child's first 9 months, they gradually progress through many stages of visual development. Your child's pediatrician should evaluate their vision at each checkup and refer them to an eye doctor if vision problems are detected. Then, at about one-year-old, your child should have their first eye exam with an optometrist.
1-3 Years
Newborns and children under 12 months should have vision screenings during general wellness checkups. Then, when they turn one year old, your child should visit an eye doctor to assess their visual development.
A "photoscreening" test is a standard assessment. A special camera takes pictures of your child's eyes, helping your optometrist thoroughly examine eye structures and identify eye problems.
3-5 Years
When your child enters preschool, it's time to have their eyes examined for visual ability and eye health. Between 3-5 years, an eye doctor will assess visual acuity to determine if they may benefit from eyeglasses. Regular childhood eye exams can help detect common eye alignment problems like amblyopia (lazy eye) and strabismus (crossed eyes).
School Age
Children experience many developmental changes during school-age (6–18). Each school year increases the demands of visual tasks, from recognizing new material to copying notes from the board. Textbook print becomes smaller and the time spent studying gets longer.
As a result, many common eye problems, including myopia (nearsightedness), occur in school-age children. Your child needs strong visual skills to keep up with their education. Whether they need glasses or treatment for eye problems, annual eye exams ensure your child receives the eye care they need to succeed.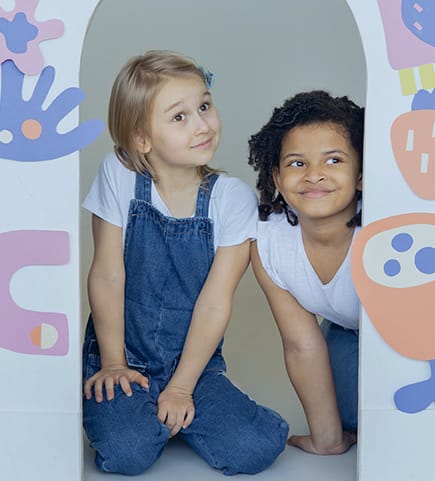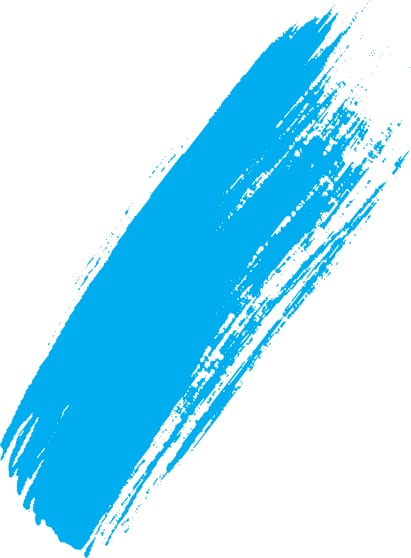 Common Pediatric Eye Conditions
While changes to visual acuity are common in childhood, there are also common eye conditions your optometrists can diagnose and treat.
Amblyopia (lazy eye)
Amblyopia (lazy eye) is the most common cause of vision loss affecting 2–3% of children. It occurs when the eye and brain don't work together, with one eye turning slightly inwards or outwards. Amblyopia must be treated early to avoid vision loss.
Strabismus (crossed eyes)
Strabismus (crossed eyes) is when one or both eyes turn inward or outward. It's often caused by severe farsightedness and poor muscle control, causing problems with depth perception and eye alignment.
Conjunctivitis (pink eye)
Conjunctivitis (pink eye) is the inflammation of the conjunctiva (clear tissue covering the white of the eye), characterized by red or pink eyes. It can affect any age, but children are more likely to spread the infection through close contact in schools and daycare centers. Children are also more vulnerable due to poor eye hygiene.
Book an Eye Exam for Your Child Today
Protecting your child's vision benefits their lifelong eye health and academic success. We also have a wide selection of eyeglasses to help your child feel confident about their vision and style. Book your child's eye exam today to discuss their vision needs!
Come See What We're About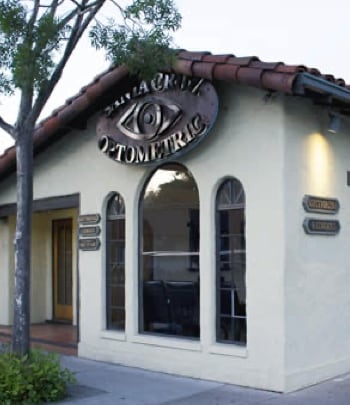 Visit us
Visit our team at Santa Cruz Optometric Center at our downtown location!
904 Cedar St

Santa Cruz

,

CA

95060
Hours of Operation
Monday

:

9:00 AM

–

5:00 PM

Tuesday

:

9:00 AM

–

5:00 PM

Wednesday

:

9:00 AM

–

5:00 PM

Thursday

:

9:00 AM

–

5:00 PM

Friday

:

9:00 AM

–

5:00 PM

Saturday

:

Closed

Sunday

:

Closed